Dr. Janice R. Welsch (she, her, hers)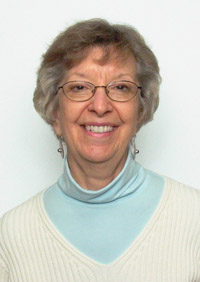 Dr. Janice R. Welsch, a Western Illinois University Faculty Emerita, earned her BA in English at Loyola University Chicago and graduate degrees in Film Studies at Northwestern University. She taught courses in film history, theory, and criticism, as well as in women's studies, writing, and cultural diversity during her 30-year teaching career. During that time, she served as coordinator of Faculty Development for several years and, for 25 years, co-directed the Expanding Cultural Diversity Project. Her publications include the co-edited anthologies Multiple Voices in Feminist Film Criticism and Cultural Diversity: Curriculum, Classroom and Climate Issues. With Dr. J. Q. Adams, she wrote Multicultural Films: A Reference Guide. As much as she would like to change the world, she is reconciled to the fact that the only person she can change is herself.
Dr. Tracy Davis (he, him, his)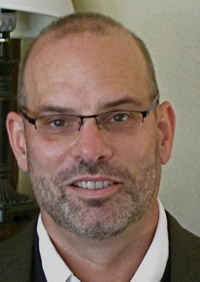 Dr. Tracy Davis has published widely on gender and men's development, identity, sexual assault prevention, and social justice. Among the books he has co-authored are Advancing Social Justice: Tools, Pedagogies, and Strategies to Transform Your Campus and Developing Social Justice Allies. He currently leads a new doctoral track for Educational Leadership: Organizational Justice, Equity and Inclusion and also teaches in the College Student Personnel master's program at Western Illinois University. His research has won numerous awards including both the American College Personnel Association (ACPA) and National Association of Student Personnel Administrators outstanding dissertation awards. Tracy is a frequent presenter, speaker, and consultant on college campuses. Most importantly, he remains wildly unfinished.
Dr. Sharon Stevens
Dr. Sharon Stevens earned her doctorate from Arizona State University in educational psychology and teaches courses in cognition development and motivation, decision making with quantitative data, human development throughout the lifespan, and quantitative research and statistics at Western Illinois University. She has participated in a number of research projects that encompassed in-depth quantitative and qualitative data collection and analysis, developing situation-specific surveys and other tools to strengthen the validity of the research.
Dr. James Cohen (he, him, his)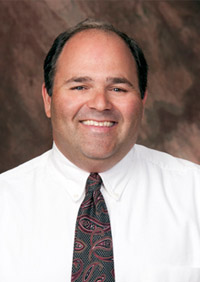 Dr. James Cohen, Associate Professor of ESL/Bilingual Education at Northern Illinois University, has made the education of immigrants and culturally and linguistically marginalized students central to his teaching and research. He teaches courses on language and identity, undocumented immigration, multicultural education, and foundations of language minority education as well as methods of teaching linguistically diverse students. He has published dozens of peer reviewed manuscripts, received nearly $6 million in grants, served as a Fulbright Scholar in Uruguay, received two NIU College of Education teaching awards and several university-wide cultural diversity awards, including one specifically for his outreach to Latino communities.
Dr. Edwin Úbeda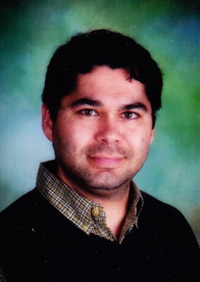 Dr. Edwin Úbeda earned his Ph.D. in Reading and Language Studies at Southern Illinois University, Carbondale. His focus is on working with English language learners, bilingual education, and multicultural education. His experience includes six years as an elementary bilingual teacher and adult English as a Second Language (ESL) instructor in a rural setting. Currently, as an associate professor at St. Ambrose University, he teaches ESL courses, including foundations of ESL/bilingual education, the pluralistic classroom, and reading in the content areas for secondary education. One of his favorite quotes is from James Baldwin: "The paradox of education is precisely this – that as one begins to become conscious one begins to examine the society in which he is being educated."
Mr. Jabari Adams
Mr. Jabari Adams, ABD, is a Licensed Clinical Mental Health Counselor (LCMHC) and founded Urban Counseling Solutions, PLLC in Charlotte, NC. Jabari has been employed as a counselor for community agencies, K-12 schools, and higher education institutions within the Charlotte area. He is also a Kru instructor in Muay Thai Boxing, a discipline promoting both mental and physical health. Jabari has a BA in Psychology from Illinois Wesleyan University, an MA in Human Resources from the University of Illinois Urbana-Champaign, and an MA in Clinical Counseling from the University of North Carolina at Charlotte. He is currently finishing a Ph.D. in Counseling Education and Supervision from the University of North Carolina at Charlotte. Jabari has collected and statistically analyzed data for multiple research projects in diverse communities and is currently writing for publication.
Ms. Mindy C. Diaz (she, her, hers)
Ms. Mindy C. Diaz served as a disability specialist at the University of Illinois Chicago, and Joliet Junior College before moving to her position as the Director of Academic Success and Support Programs at North Central College in Naperville. Mindy consistently fosters the growth and development of college students through inclusive practices. She is committed to disability rights, supports first generation college students, and is an ally within the LGBTQ+ community. She values experiential learning and, whether focusing on disability rights, LGBTQ+ rights or another aspect of student life, she organizes her presentations and workshops around the active engagement of all participants. Mindy is a member of the Association for Higher Education and Disability as well as Cornerstone Services, an association that helps people with disabilities live and work in their community. She serves on North Central College's Veteran Success Team, which is dedicated to the academic and personal success of student veterans.
Dr. Lindsay Meeker (she, her, hers)
Dr. Lindsay Meeker earned her doctorate in early childhood education and nothing brings her more joy than working with early childhood teachers, besides maybe interacting with the students themselves. She has done consulting work in the following areas: creative curriculum/developmentally appropriate practices, anti-racist pedagogy in early childhood/culturally responsive instruction, play-based learning environments and instruction for multilingual learners, engagement within the families of multilingual learners, culturally and linguistically responsive mindfulness and yoga for young children and families (the area of her dissertation research), strategies for working with multilingual learners in an early childhood environment, oracy through literacy and play, and inquiry-based learning. Professor Meeker has made presentations and facilitated workshops in each of these areas. She believes "Diversity, Equity, Inclusion is not a class, it's a way of playing, thinking, living and learning."